---
ScottHulse Attorneys to Speak at Annual Estate Planning Conference for Women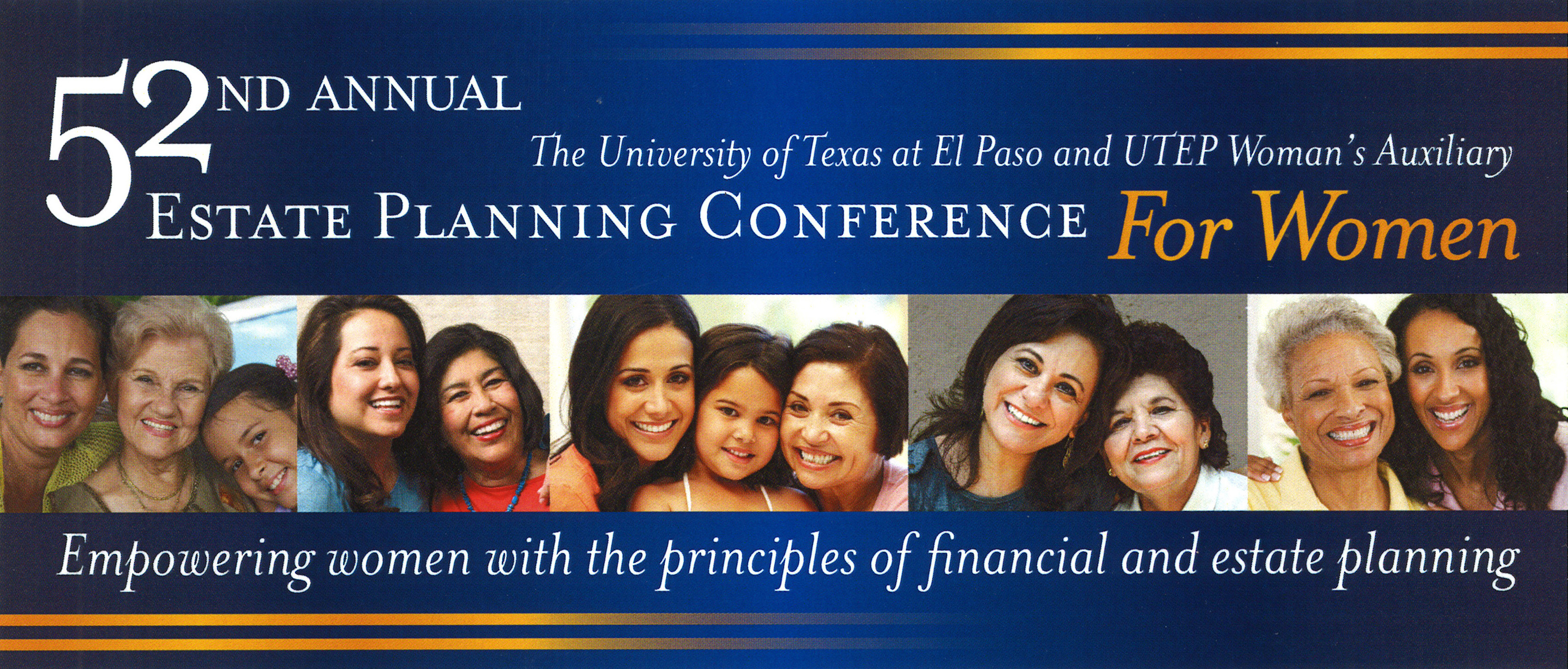 The Estate Planning Conference for Women provides an opportunity for women to empower themselves with knowledge on financial planning and estate planning. Attorneys, financial advisors, and a certified public accountant (CPA) will present on a variety of topics throughout this five session course, including the estate planning basics for wills, trusts, and incapacity planning documents; an explanation of the probate and administration process for a loved one after death; retirement planning; life insurance; elder law, asset protection, charitable giving, and tax issues related to estate planning. This year's Conference will also provide an update on the changes under President Trump's new tax bill, and how it will affect your bottom line. ScottHulse attorneys speaking at this event include David P. Hassler and Lauren D. Serrano. Women of all ages are welcome, and there is no cost or fee for attending. Please email development@utep.edu or call (915) 747-8533 to reserve your spot today.
As Chair of the ScottHulse Estate Planning, Probate & Asset Protection practice group, David Hassler advises high and mid net worth individuals and families in estate planning, transfer taxation, asset protection and closely held and family business matters, including charitable, deferred and leveraged giving.
Lauren Serrano is an estate planning and guardianship attorney and small business lawyer who practices both in El Paso, Texas, and Las Cruces, New Mexico. Her practice encompasses estate planning, guardian law, wills, probate, asset protection, and small business planning.