---
The Texas Supreme Court Rejects Teacher's Same-Sex Sexual Harassment Claims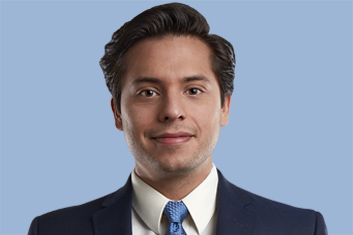 By Andrew Velazquez, Attorney
The Texas Supreme Court Rejects Teacher's Same-Sex Sexual Harassment Claims
The Texas Supreme Court found that the employee could not sue her employer for her sexual harassment because she failed to present sufficient evidence that the alleged discrimination by same-sex employees was "because of" her gender. The Court further held that all the McDonald Douglass elements in a retaliation claim against a governmental entity are jurisdictional, not merely the prima facie case.
Catherine Clark sued her employer, Alamo Heights I.S.D., for sexual discrimination claiming that her co-worker barraged her with inappropriate and lewd comments for years while working as a gym coach. In her suit, Clark alleged that the female co-worker asked Clark to close her legs in front of other students, made comments to another employees about Clark giving oral sex, and made several comments about Clark's behind and breasts. Clark's suit further alleged that on one occasion, the female co-worker grabbed Clark's "behind."
Clark complained to her supervisor, who was also female and who joined in on the harassing behavior. Clark subsequently filed a complaint with the EEOC, was placed on administrative leave, and was soon after fired. Clark filed her sexual harassment and retaliation suit under the Texas Commission on Human Rights Act (the "Act").
The Court held that this conduct, taken as true, was insufficient to support a hostile work environment sexual harassment claim under the Act because Clark failed to establish that "the alleged mistreatment was 'because of' [her] gender."
The Court explained that "anti-discrimination laws – in their current incarnation – do not guarantee a pleasant working environment devoid of profanity, off-color jokes, teasing, or even bullying." Relying on a U.S. Supreme Court case, the Court explained that "the evidentiary issues naturally differ" between same-sex and opposite-sex sexual harassment cases. In the U.S. Supreme Court 1998 case of Onacle v. Sundower Offshore Services, Inc., Justice Scalia provided the example of a football coach smacking his male player on the behind before heading out on the field, stating that the scenario would be different if the coach had done the same to a female secretary. The Texas Supreme Court citing this example in Clark's case.
The Court further explained that the conduct offended "everyone indiscriminately" and thus could not support a finding that the conduct was "because of" Clark's gender. Regarding the grabbing incident, the Court stated that while it was conduct that "no employee should endure" it did not necessarily mean it was "sexually motivated touching."
Concerning the retaliatory discharge allegation against the school district, the Court held Clark did not establish the but-for causation requirement for a retaliation claim. As such, Clark failed to establish her prima facie case of retaliation.
More notably, the Court ruled that an employee must offer evidence of pretext raising a fact question when a governmental employer proffers a reason for the alleged retaliatory treatment and that a failure to do so will fail to trigger a waiver of governmental immunity. The Court explained that "[o]nce a defendant challenges the plaintiff's case with evidence, the jurisdictional inquiry focuses on the evidence" and that "[p]ermitting a McDonnell Douglas case to proceed to trial when the prima facie case has been rebutted and the plaintiff has not raised a fact issue on causation defies logic."
The 66-page majority opinion was authored by Justice Eva Guzman (available at http://www.txcourts.gov/media/1441252/160244.pdf). Justice Jeffrey S. Boyd dissented in a 40-page opinion, joined by Justice Debra Lehrmann.