---
Additional Extension to Temporary I-9 Policies related to COVID-19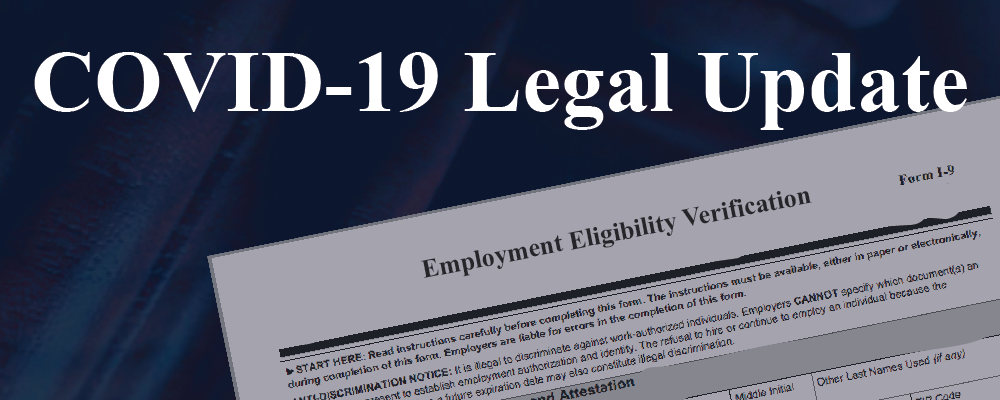 Written by
Andrea Moran
The Department of Homeland Security (DHS) and U.S. Immigration and Customs Enforcement (ICE) announced an extension of the flexibility in complying with requirements related to Form I-9, Employment Eligibility Verification, due to COVID-19. This temporary guidance was set to expire March 31, 2021. Because of ongoing precautions related to COVID-19, DHS has extended the Form I-9 flexibility policy an additional 60 days until May 31, 2021.
Please remember to continually check the I-9 USCIS website (news section) for any updates or changes to COVID-19 policies or other changes with regard to I-9 form preparation. Such changes and news may be found on following website: https://www.uscis.gov/i-9-central/form-i-9-related-news.
---
©ScottHulse, P.C. This material is provided for informational purposes only. It is not intended to constitute legal advice nor does it create a client-lawyer relationship between ScottHulse and any recipient. Recipients should consult with counsel before taking any actions based on the information contained within this material.
The Value of CommitmentTM
At ScottHulse, we know the value of commitment. A solid, firm-wide commitment to our clients and strong values, including integrity, excellence, and responsiveness, has sustained the ScottHulse tradition of service for more than 130 years.