---
Proposed Changes to Form I-9 Will Delay Release
The Department of United States Citizenship and Immigration Services (USCIS)

announced on 3/28/16

 that it was making further changes to the Form I-9 in response to public comments that were made during the 60-day period that the proposed changes were listed in the Federal Register.
The additional changes are also listed in the Federal Register and will be open for public comment until April 27, 2016. 
The proposed changes to the Form I-9 include:
Validations on certain fields to ensure information is entered correctly

Additional spaces to enter multiple preparers and translators

Drop-down lists and calendars

Embedded instructions for completing each field

Buttons that will allow users to access the instructions electronically, print the form, and clear the form to start over

A dedicated area to enter additional information that employers are currently required to notate in the margins of the form

A quick-response matrix barcode, or QR code, generates once the form is printed and can be used to streamline audit processes

Requiring employees to provide only other last names used in Section 1, rather than all other names used

Removing the requirement that aliens authorized to work must provide both their Form I-94 number and foreign passport information in Section 1

Separating instructions from the form, in keeping with USCIS practice

Adding a Supplement in cases where more than one preparer or translator is used to complete Section 1
You can find the press release that USCIS put out here:

https://www.uscis.gov/news/alerts/uscis-seeks-comments-proposed-changes-form-i-9-0
In the interim, employers should
continue using the current version of the Form I-9 (which expires on March 31, 2016) until the new Form I-9 is issued
. Once the new Form I-9 is issued, you must use that version for all new hires. We would recommend checking the I-9 Central webpage on the USCIS webpage periodically (
https://www.uscis.gov/i-9-central
), as the USCIS will make the announcement that the new Form I-9 has been issued on that webpage. Of course, we will advise you as soon as we hear that the new form has been published. If you have any questions about this or we can assist with any other matter, please do not hesitate to contact us.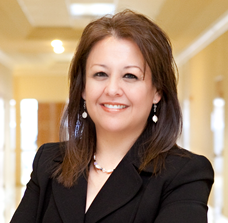 rmar@ScottHulse.com 915-546-8297
---
THIS INFORMATION IS PROVIDED AS A COURTESY – NOT AS LEGAL ADVICE.
 Please know that we are raising the above issues as a courtesy and for informational purposes only. It is not intended as a substitute for legal advice concerning a particular situation that may be affecting your business.
PASS IT ON
 If you know someone who would benefit from this information please share it.
SIGN UP.
Join our newsletter
to receive this information in your inbox.