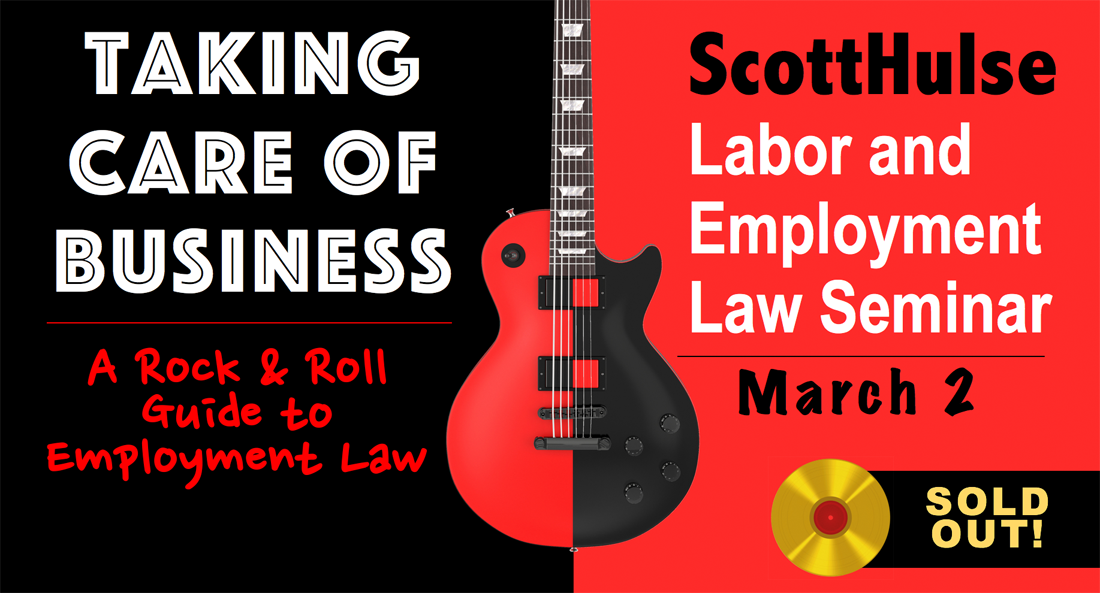 A Jam-packed 1-Day Employment Law Seminar
Our
All-Star Band of Attorneys
Will Take the Stage March 2nd for Our 9th Annual
Full-Day Seminar Performance
. We'll Rock the Hottest, Most
Current Employment Legal Issues
that are Chart-Topping Concerns for Businesses, both Large and Small. Plus, We'll Jam with
Best Practices
and
Sound Strategies
You Can Use to Reduce Risk and
Protect Your Business
.
Benefits for both you and your company include:
Get up-to-date information regarding important changes and developments in labor and employment law.
Learn the ins and outs of federal regulatory compliance during a change of Administrations in Washington.

Learn what you can do to proactively manage risk and protect your business from expensive legal pitfalls and avoid hefty fines and penalties.

Engage in fun, interactive learning experiences that enhance your knowledge of changes in I-9 documentation and immigration laws.
Guard your business from wage and hour, OSHA, ACA and other penalties with valuable information on best practices for ensuring compliance.
Gain insights into the importance of reliable corporate witnesses – and how to proactively prepare witnesses.
Learn how to create and maintain legally defensible employment documentation that can help you win in court or administrative proceedings.
Learn from the mistakes of others as we delve into the facts about shocking and expensive employment verdicts in Texas and the U.S.
Navigate the challenges of dealing with concealed guns and the risk of violence in the workplace.
Discuss your most pressing questions with an all-star band of experts.

PRESENTED
IN PARTNERSHIP WITH: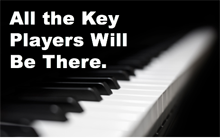 Business Owners & Executives
Human Resource Professionals
Upper and Middle Management
In-House Legal Counsel
Anyone Considering Starting a Business
People Who Handle Hiring and/or Terminations
Anyone with Labor and Employment Questions or Concerns